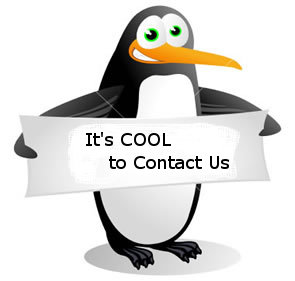 Contact Us
Cheeky Penguin Websites is made up of top designers, developers and internet marketers. One of our team professionals will get in direct contact with you, allow for 24 hours or one business day. Should you require immediate assistance please call George at 604-626-7576 and leave a message. George will get in touch with you immediately unless he is in a meeting of its after 6pm. We hope to hear from you soon!



George likes to talk about websites all of the time, because he believes websites is the most affordable way to get the message out! If you feel the same way then you should contact George for a free one hour "get together" and talk about websites. At least this way we can get him out of our hair!
Thanks from the team at Cheeky Penguin Websites
* Free Coffee on us!