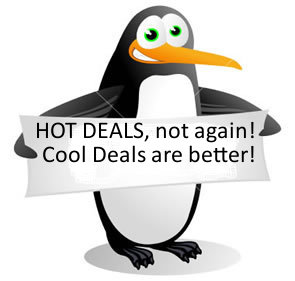 This is no regular deal, it's much better !
Cheeky Penguin Websites has been in the business of designing websites and online businesses since 2007. In this time we have developed a core group of loyal and happy customers that appreciate our individual attention to their online needs, regardless of how small it is.
Our business model is to offer great looking websites at competitive rates and to provide continued online support.
Business Starter - Custom Designed Website

Reg Price
$899.00

Includes:

5 Page website: not a template but a graphically designed website.
A maximum of two mockup revisions for design per website.
Online form for contact information for clients.
Hosting and email accounts provided, plus more!

$549.00
Business Logo - Graphic Design

Reg Price
$499.00

Includes:

Custom designed logo with company colors.
Unlimited amount of revisions until satisified.
Extras include: business cards, letter head, flyers, brochures, etc....
Logo's can take awhile to complete anywhere from 1 -3 weeks!

$249.00
Internet Marketing - Optimization & SEO

Reg Price
$1200.00

Includes:

Complete revision of Meta Tags & Keyword Research.
Revision of content on website to include long tail keywords.
Each page is submitted to Google, Yahoo and Bing.
2 weeks to complete. Plus much more!

$700.00
Web-mercial - Commercial for your website.

Reg Price
$1495.00

Includes:

Custom developed 2 -3 minute commercial about your business.
Extra Options available: Actors, script writing and more!
All web-mercials come with background music, voice overs & more!
Projects take 3 weeks or sooner to complete.

$995.00
*
Purchasing a '
HOT DEAL
' is very easy! Select a package that interests you and purchase the package through PayPal, either by credit card or if you have one, your Paypal account. Once payment has been completed you will be taken to an online form that will ask you for more information about the package you just purchased. Once the form is completed and sent you will receive an confimation notification that someone will be in contact with you within one business day.
Thank you from Cheeky Penguin Websites.