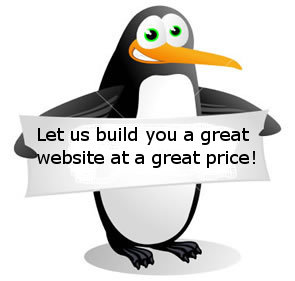 Yes, even Penguin's like to brag about themselves!
Cheeky Penguin Websites has developed many different types of websites! The selection below is a mix of websites from ecommerce to starter websites. Much of what you see is a collection of websites we have put together to show you the variety of different types we offer. At Cheeky Penguin Websites, we work hard to develop quality websites at rates that are affordable.
Take a look and let us know what you like!
We will be adding new websites every 2nd month! So come back!