Starter Websites
Now that you know that you need a website, the next thing to realize, is the type of website that will best suite your needs. Believe it or not, there are several options for website types as well as website styles.
The style of your website can adapt to your occupation or your personality; it can define your social connection, or arouse subjective response.
There is however, two main classifications for website types: Static and Dynamic. Basically, Static websites are passive, fixed, and disengaged, while Dynamic websites are inter-active, transformable, convertable, and can function collaboratively.
Standard Static Websites
Standard - in the sense that this type displays information. The Static website's major purpose is to attract attention and interest, either specific or general, and to convey a message to its viewers. Although it's relatively simple, you can add text, images, audio and video, and server-side applications, such as Javascript, Java, Flash, and Ajax applications.
Examples of a Static website include: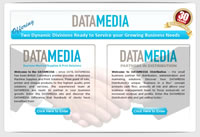 Business Websites
Informational Websites
Brochure Websites
Personal Home Pages
Splash and Squeeze Pages
Sales Page Letters
OTO, One Time Offers
Advantages
Quick and easy to put together, even by someone who doesn't have much experience.
Ideal for demonstrating how a site will look.
Cache friendly, one copy can be shown to many people.
Disadvantages
Difficult to maintain when a site gets large.
Difficult to keep consistent and up to date.
Offers little visitor personalization (all would have to be client side).
Dynamic Programmed Websites
A Dynamic website employs special coding. And the coding comes only from highly experianced (and usually highly paid) programmers. If you were to build a Dynamic website from scratch, just one page could cost over $2,000.
This is why most Dynamic website owners use PHP and "open source software" programs. The term open source software originated as part of a marketing campaign for free software; hence, it's FREE- see Wikipedia.org for a complete definition.
Even though you may be using these free scripts, a Dynamic website will generally cost more to build (especially an eCommerce site), as there are more variables to consider. And some web applications may need program modifications, leading to more cost considerations.
Dynamic websites do not have web pages stored on the server in the same form as the user will view them. Instead, the web page content changes automatically and/or frequently based on certain criteria. It can also generate information on the hop each time a page is requested.
Examples of a Dynamic website include: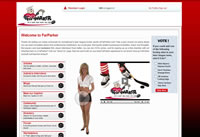 Custom Developed Databases
CMS, Content Management Systems
eCommerce Websites
Membership Sites
Traffic Exchanges
Forums / Message Boards
Blogs
Advantages
Easy and fast to change and update, even for a computer novice.
Offers visitor personalization and collaborative content.
Provides extra functionality that otherwise cannot be achieved.
Disadvantages
Time consuming to put together, even by someone who has experience.
Initially, these are a lot more expensive.
Can be exploited and hacked into if not done right.
In retrospect, the determination of whether to have a Static site, a Dynamic site, or a combination of the two is determined by the functional requirements of the website and the capabilities of the web server with respect to script execution and processing power.

Starter Websites are great for those looking to Save Money and get the message out!